Our many years of efforts have been noticed and appreciated by the business team of the Forbes magazine. We are pleased to announce that ITP-System will join the group of winners of the prestigious ranking "Forbes Diamonds 2022", which was based on financial results from the last 5 years. Our company appeared in the ranking included in the Forbes special issue No. 2/2022.
Our company was classified 7th in the Silesian Voivodeship and 51st in Poland in the category of companies with revenues of PLN 5 – 50 million PLN.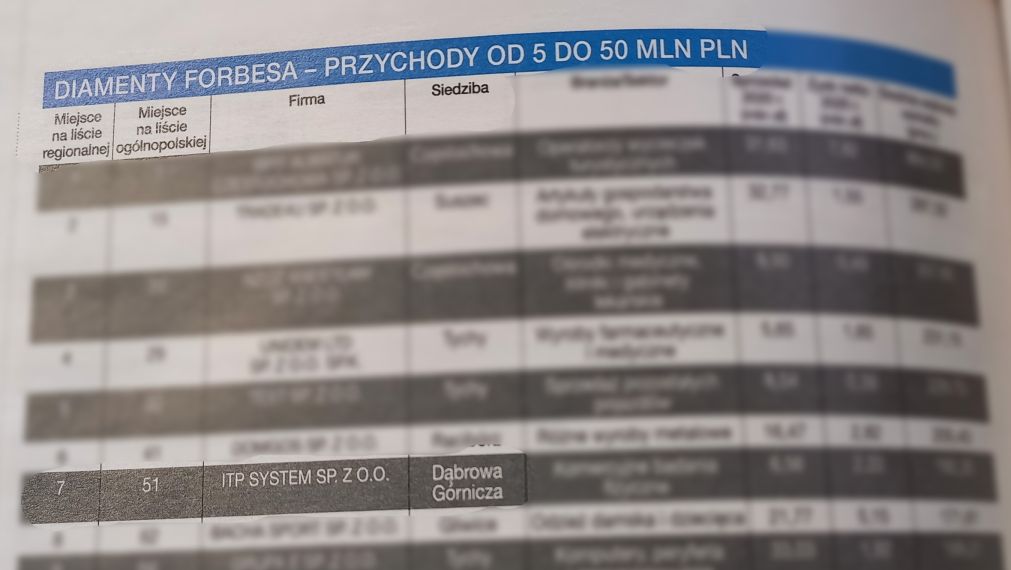 We would like to note that this unique distinction has been awarded to us thanks to cooperation with many dynamic companies, thanks to which we were able to constantly develop.
The received award motivates us to further, persistent work on the development of the product offer, as well as on maintaining the high quality of the offered products.