The success of our company has again been noticed and appreciated by the business team of the biweekly Forbes magazine. We are pleased to announce that ITP-System will join the ranks of the winners of the prestigious "Forbes Diamonds 2023" ranking, which was based on the financial results of the last 5 years. Our company appeared in the ranking placed in the special issue of Forbes No. 2/2023.
Our company was ranked 36th in the Silesian province in the catergory of companies with revenues of 5 – 50 million PLN.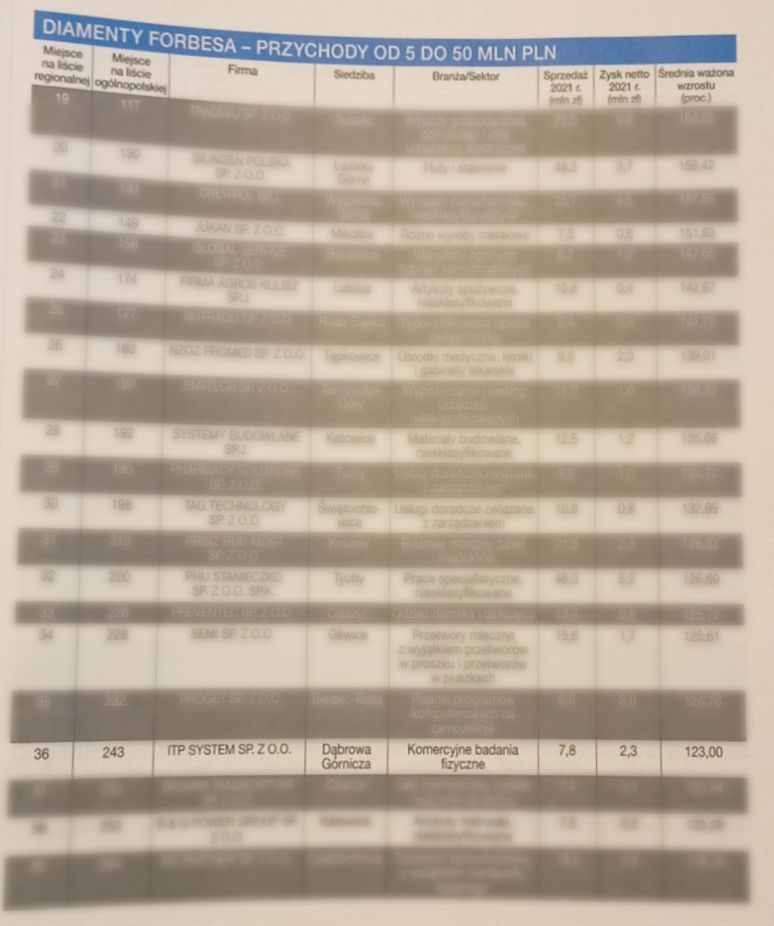 We would also like to thank our customers and business partners for the trust you have placed in us. Your cooperation and support are crucial to our success, and it is thanks to you that we can continue our mission.
Thank you again for this award and for the opportunity to work with you. We are confident that our company will continue to grow and contribute to the development of innovative technologies and to building a better future.