One of the most electrifying materials of recent years is graphene. The unique properties of this material and susceptibility to deep modifications create a wide field of application for it. The growing knowledge about this material allows us to approach the next civilization step. Flexible screens, ultra-sensitive sensors or super-fast batteries have ceased to be visions and are becoming reality.
Many people are surprised to learn that this innovative material is a variety of carbon (allotrope). The structure of the material is made of hexagonal sections, like a honeycomb. It is also a flat material, and durable and flexible at once, and at the same time transparent (with a small number of layers). Hardness exceeds diamond, conductivity silver, and durability steel. Simple modifications allow to completely change the properties of graphene, turning it into an insulator or semiconductor.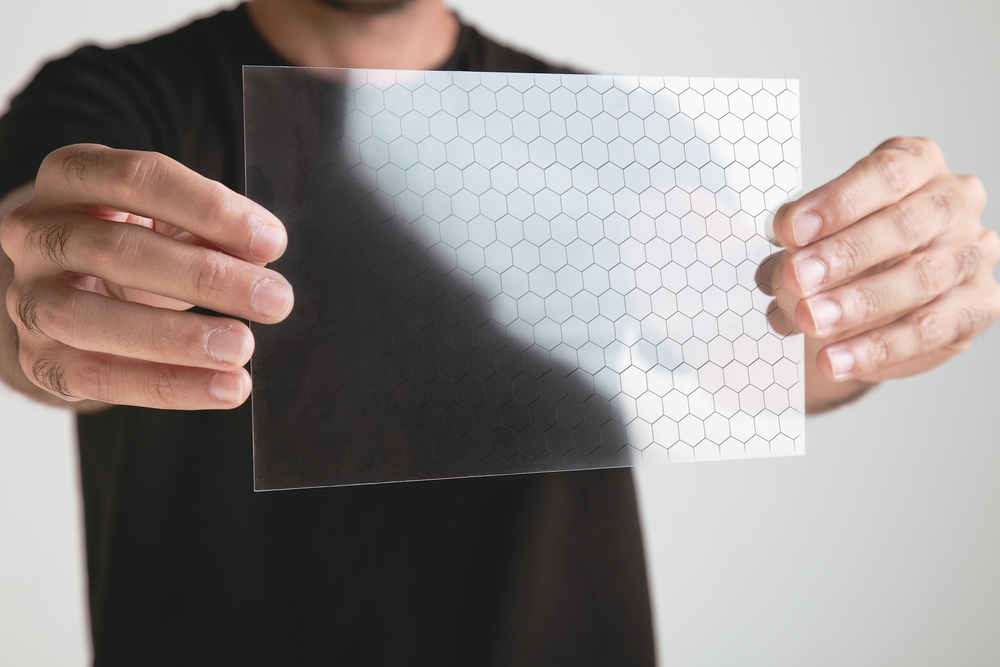 The ITP-System company, being one of the most dynamically operating nanotechnology companies in Poland, has focused its attention on allotropic varieties of carbon for years. Their properties and the possibility of modification allow for the functionalization of numerous products and obtaining new solutions. That is why we have been developing our knowledge and experience in the field of carbon nanomaterials for years. Currently, in addition to carbon nanotubes, we have also included graphene in our offer. Conducting intensive research and development, we plan to present a wide range of products modified with it.
The development of graphene technology is another step forward for mankind. We are glad that we can also do it.